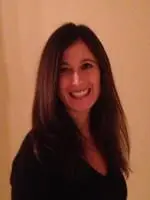 I am a Fully Licensed Clinical Psychologist. I work with adults and older adolescents, and provide individual and couples therapy. I have over 20 years of experience providing quality psychological services. My treatment specializations include anxiety disorders, stress management, depression, obsessive-compulsive disorder, parenting issues, and health and medical concerns. I often approach treatment through the use of cognitive behavioral therapy, which is an empirically-validated treatment that has been shown to improve therapy outcomes and decrease the number of sessions required to achieve results. Cognitive-behavioral therapy focuses on changing maladaptive thoughts and behaviors that maintain undesirable symptoms.

I received my B.A. in Psychology from the University of Michigan in 1995, and my M.A. and Ph.D. in Clinical Psychology from Wayne State University in 1999 and 2004. I completed my APA-accredited internship at Henry Ford Health System, at both Henry Ford Hospital and One Ford Place. My clinical training has also included work at Oakland County Court Psychological Clinic, Children's Center of Wayne County, and Wayne State University Psychology Clinic. My post-doctoral clinical experience has included work at several different outpatient mental health clinics in both Oakland and Wayne Counties, and at a psychiatric private practice in Oakland County. I have also conducted a variety of different therapy groups focusing on anxiety disorders, women's issues, children's social skills, and adolescent problem solving skills.
In addition to my clinical work, I have conducted psychological research on toddlers through adults. My research experience has included examining the emotional and behavioral functioning of children with special needs, examining the attachment relationships of children and their mothers, and examining adolescent's self esteem, peer relations, and family environment on the development of depression and anxiety. I have participated in national conferences, and have coauthored a journal article published in the Journal of Family Psychology. I have been featured on the national medical lifestyle talk show, Ask Dr. Nandi. I am a member of the American Psychological Association, and the Anxiety and Depression Association of America. In addition to my professional experience, I am the mother of two children. I have one child in college and one in high school.
In 2013 I started a personal blog to highlight the importance of thinking positively, even in the face of adversity. The link to this blog can be found on the page "DR.JILL'S BLOG."
You may view my Linked In page at https://www.linkedin.com/in/jill-kofender-phd-lp-60b85345
Facebook and Instagram @DrJillKofender